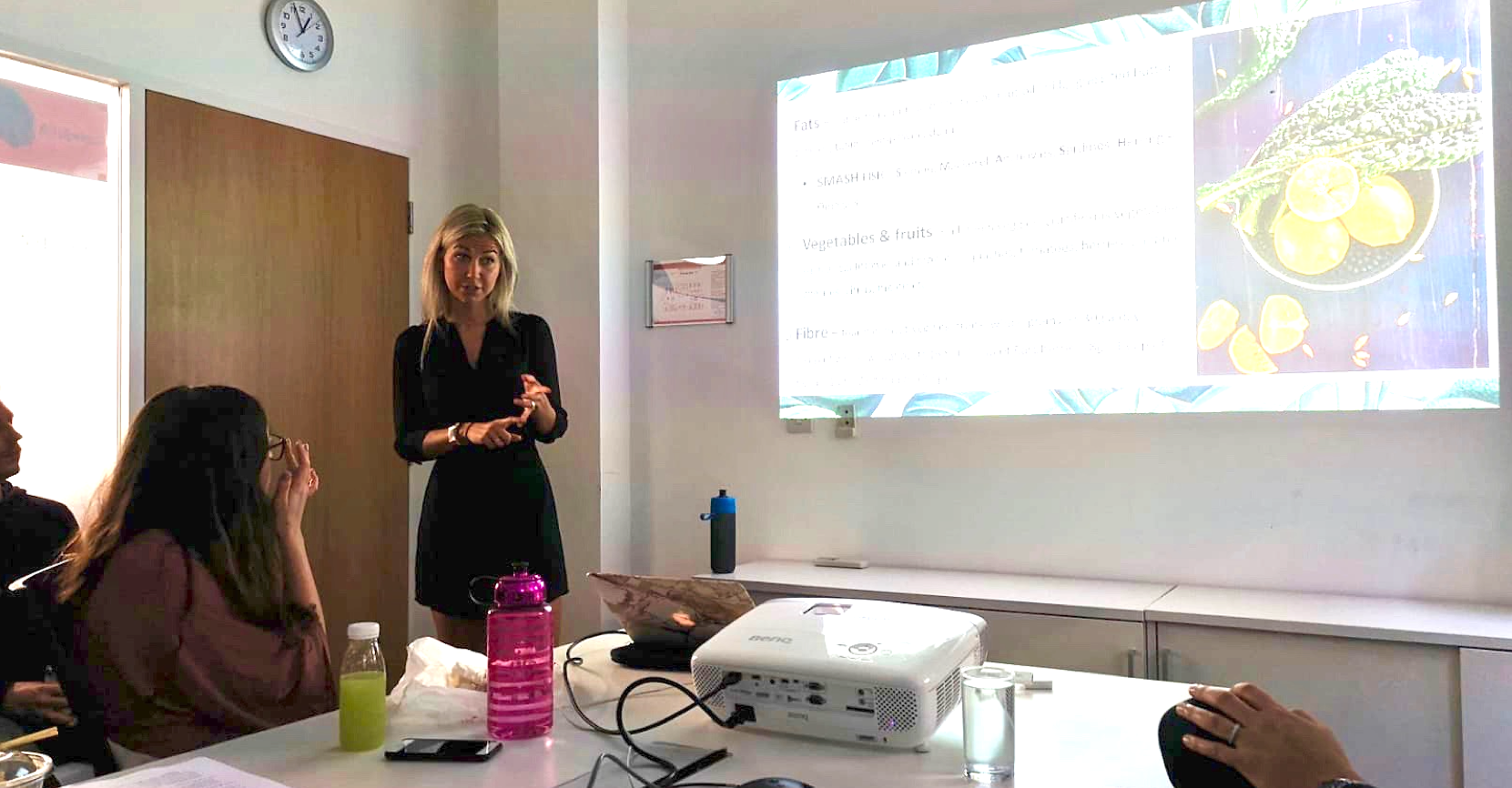 We deliver engaging, informative and interactive workshops to inspire employees to make simple but powerful changes to their diet and lifestyle. Choose from a collection of educational seminars filled with practical and science-based evidence.
Our standalone workshops provide you with the flexibility and choice to build and manage your own programme. Formats include Workshops, Wellbeing Days, Courses, Classes & Individual Appointments.
---
Below is a selection of some of our most popular Signature Workshops. To learn more about the full collection then please get in touch.

Eat Yourself Healthy - Eat for Energy & Productivity
Workplace Wellness – why it is important
Enhance your energy – how to eat for better energy & productivity
Carbohydrates, Protein, Fat & Fibre – the breakdown and portion sizes
The do's & don'ts of office eating
Healthy habit take away

Mental Health – The Profound Role of Nutrition 
The link between food sensitivities and poor mental health
The mind-gut connection
The role of inflammation in depression & anxiety
Essential raw ingredients that your body needs to make "happy hormones"
How to nourish the microbiome

Stress– How to Build Stress Resilience through Nutrition
The human stress response
How stress affects the body
Common unknown triggers
Necessary nutrients to build resilience
Nutrients that are depleted by chronic stress
Foods and drinks that should be avoided
Tricks & Trips to support your body through stress